What does it mean to be "the best?" According to Webster's Dictionary, to be the best means "to excel beyond all others." When it comes to the presentation of your property, excelling is something that every homeowner attempts to achieve. A major part of this is ensuring your property looks pristine. If you live in the Sarasota area, you're already familiar with the weather and how it can wreak havoc on your property. If you have trees either on or adjacent to where you live, then this is something that you have to deal with more often than not. A professional service such as Ecopro Tree Service & Outdoor Solutions can help rectify the situation by performing essential land-clearing and have your property back to looking pristine in no time at all.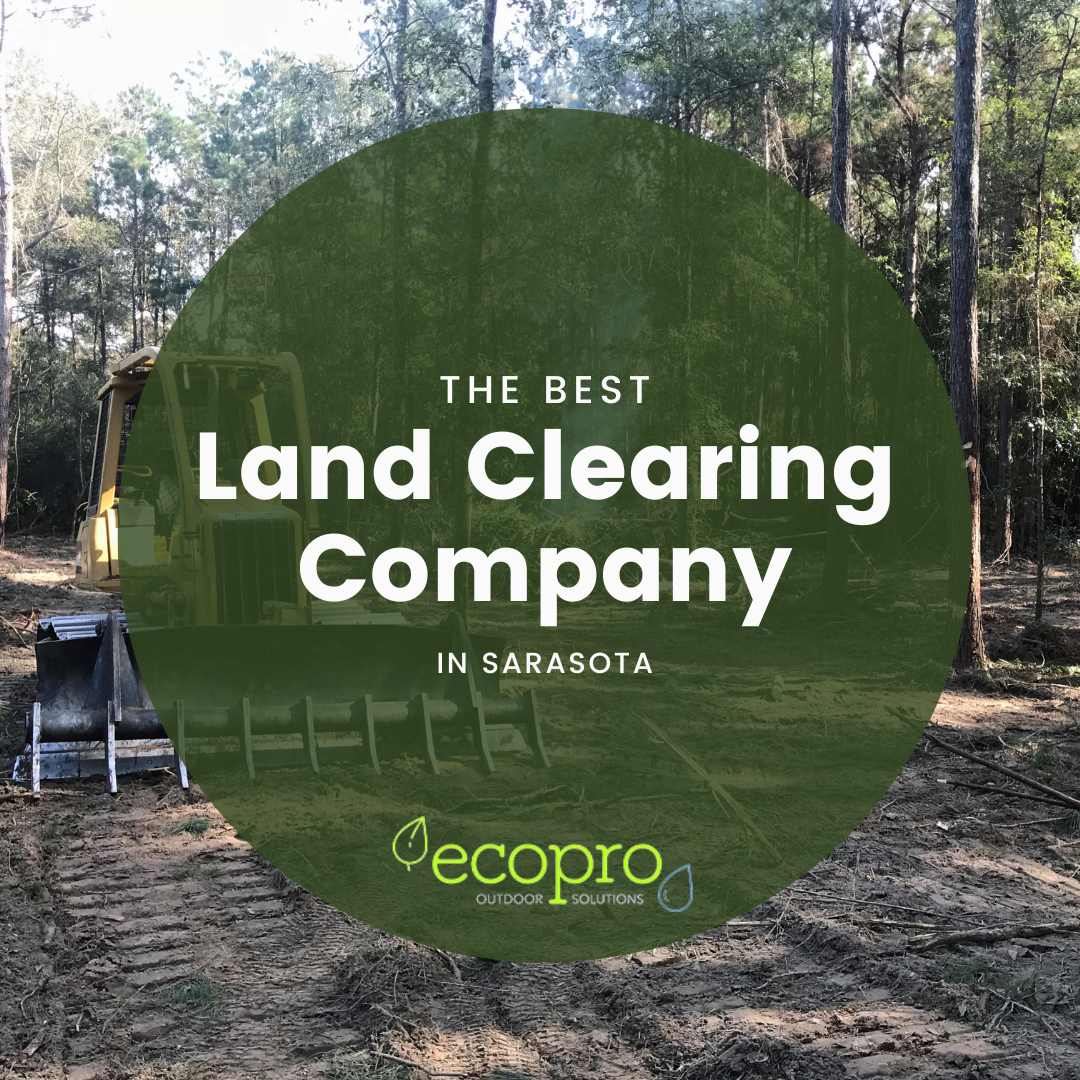 The Best Land Clearing in Sarasota
Land clearing is the heavy-duty part of landscaping that not every company is capable of accomplishing. At Ecopro, we believe in being the best in our field and offering the citizens of Sarasota to benefit from our expertise and capabilities. This means prepping land for construction and building projects and restoring those lush and fertile fields to an award-winning presentation.
Demolition and Land Clearing
Perhaps your property isn't limited to just a house and a yard. Perhaps you have a few acres in your name and need to have the land cleared, or some old buildings leveled to restore or raise its property value. At Ecopro, we have the ability to handle both of these aspects for you. We own high-grade machinery that can handle the massive cleanup jobs and demolition that decimates those eyesores from existence.
Storm Clean Up
The weather is unpredictable, and anyone who calls Florida home understands that it has the ability to cause property damage. When a storm hits, weak branches tend to be strewn about with reckless abandon. Luckily, we offer clean-up services that can come in after a storm and restore your property to its former state. No matter how large the job might be, we have the machines and manpower to handle it. We tackle the troubles that the competitors cannot.
For the Best in Sarasota, Trust the Pros at Ecopro
We're here to help take care of the community we call home all year long and through every season. If your land needs to be cleared to ensure safety, restore property value or simply get ready for that long overdue building project, we can help. For more information on the best land cleaning in Sarasota, visit us at ecoprooutdoor.com.