Do you have a plot of land you want to re-haul for a huge capital project? If so, you may need to do some land clearing, and that requires using the best clearing equipment.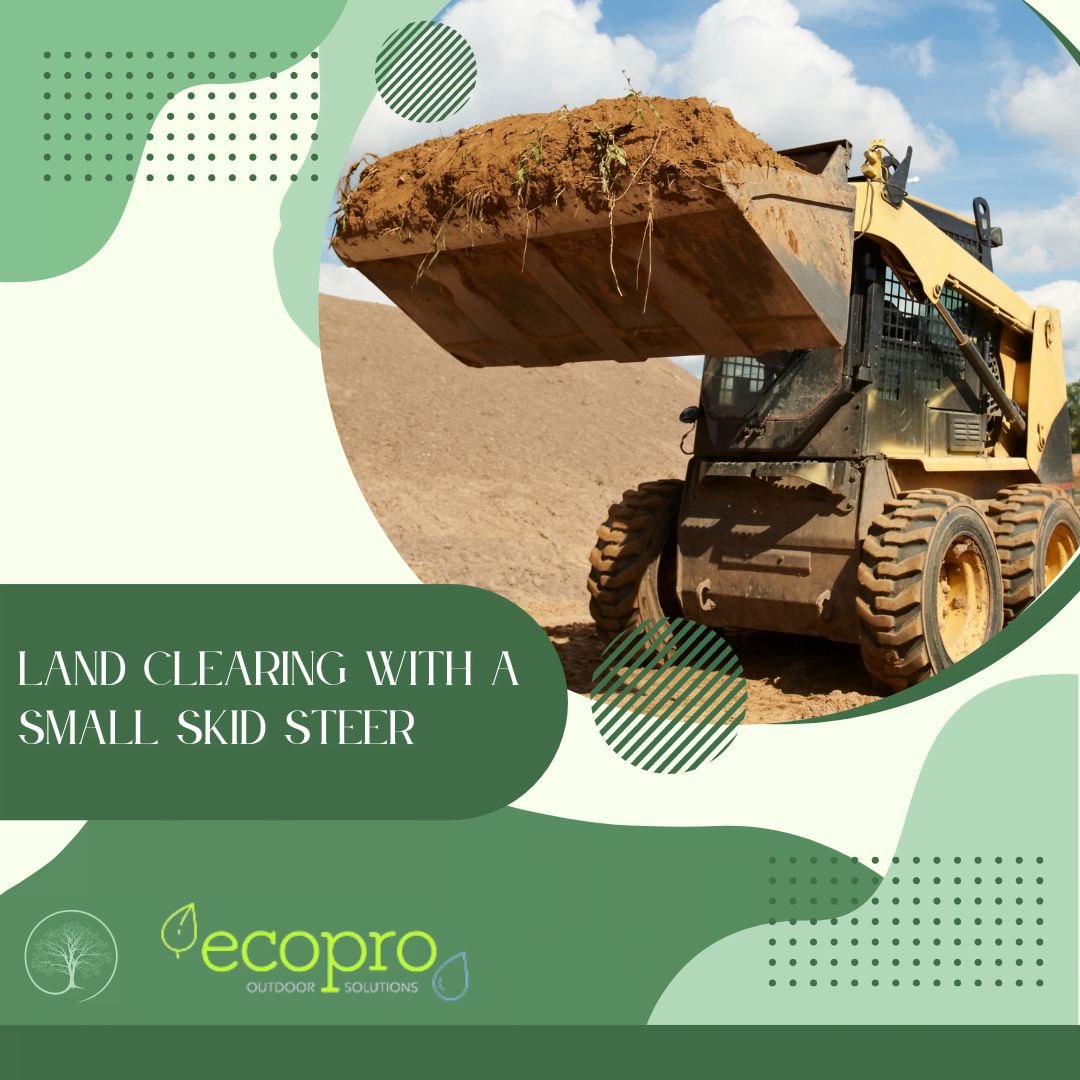 Ecopro does land/lot clearing services all the time for real estate clients and other developers in Sarasota. We'd like to show you why it helps to use a skid steer to do the most thorough job quickly.
What is a Skid Steer?
A skid steer is a heavy-duty lawn mowing/bulldozing machine with specially equipped wheels and blades that can take out anything. It's called a skid steer because it does not rely on any conventional steering system but sticks to a nice straight line for cutting wherever you place it. You can augment and adjust them to fit several purposes.
Skid steers are powerful and focused enough to cut through logs, fallen trees, high grass, foliage, and tree stumps. This is what you use when you need to eliminate all potential obstacles in the least amount of time. They come fitted with all kinds of grapples, skidding logs, skid shoes, skid plates, and other devices that show no mercy to natural obstacles on your property.
Benefits of Using a Skid Steer for Land/Lot Clearing
Skid steer work and demolition is a useful way to really level a lot and start over with a totally new framework. By using one of these on your Sarasota property, you can clear everything in half the time it would normally take. These are some main reasons we use skid steers for clearing work.
They're the best option for heavy-duty and difficult clearing.
You can use skid steer tractors to remove heavy boulders.
It's also possible to fit it with extra cutting gear that will make it an effective bulldozer.
Other attachments can help enhance the steering capabilities.
We also use these to turn large fallen trees into manageable lumber portions. You can skid an entire log, including the stump, into several pieces. Many skid steers can help you clear a dense brush with the aid of mulching and brush components.
At the end of the day, you can only describe powerful machinery so well. The best way to understand skid steering is to watch how a professional does it. You can do that by checking out this quick video on how to use a skid steer brush mower.
Don't hesitate to call Ecopro Tree Service & Outdoor Solutions for fast and effective lot clearing. We use the latest technology to do all of our renovation tasks, which include lot clearing and various tree services. We even do emergency work if you experience a serious accident such as a fallen tree. Call us anytime to learn more at 941-201-2620.