If you have trees on your property, then you know how advantageous and beautiful they are. Aside from helping to increase the property value of your home, they provide shade and that unique aesthetic that many homeowners attempt to attain. That said, there are times when you need to call out a professional tree service. From upkeep to removal, they can provide a great deal for you. If you're unsure of when a good time to call is, we've presented some signs to keep an eye out for.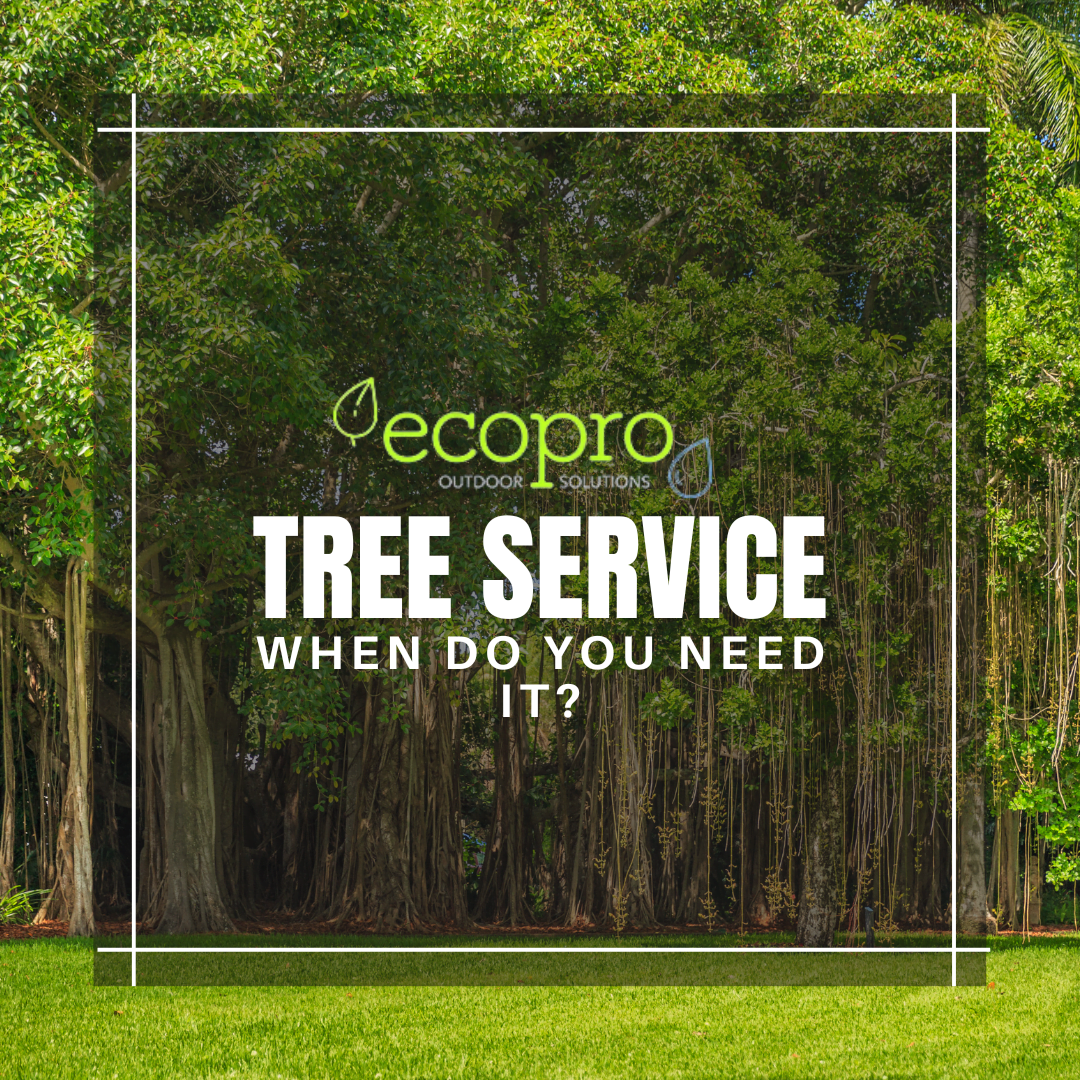 Dropping & Overextended Branches
If you notice that your tree's branches are a little too close to the ground or have grown much longer than their usual length, a tree service can try them back. As we just learned in Florida, the weather can be very unpredictable, and overgrown limbs can become safety hazards.
Your Tree Looks Unwell or Weak
You can usually tell when a tree is approaching the end of its life span. If you begin to notice discoloration and cracks beginning to form, it's best to call a tree service immediately to diagnose the tree. They can determine whether or not a tree needs to be removed or can be mended. Another sign to keep an eye out for is the structural integrity of your tree's branches. If they look like they're ready to break apart, it's usually a sign that the tree is approaching the final stages of its life.
Approaching Power Lines
Every now and again, trees can overgrow. If you notice that your tree's height is approaching power lines, it's important that you have the tree serviced immediately. This is a safety hazard that can result in fire and potential blackouts.
Infestation
Trees are known to attract unwanted guests. This can bring about infestation and speed up the process of decay in your tree. If the tree is in close proximity to your home, it may also be at risk. An expert can assess the situation and determine what the next steps should be.
Sudden Change in Weather
If the weather in your area in which you live is known for having storms at any specific time of year, one of the best preventative measures is to get your trees inspected by a professional service. They can quickly determine if they're structurally safe to withstand high winds and rain.
Ecopro Tree Serice & Outdoor Solutions
Trees are a major part of life here in Florida. At Ecopro, we pride ourselves on serving the local community and providing both land clearing and landscaping. For a free quote and more information on us and the services we offer, visit ecoprooutdoor.com.